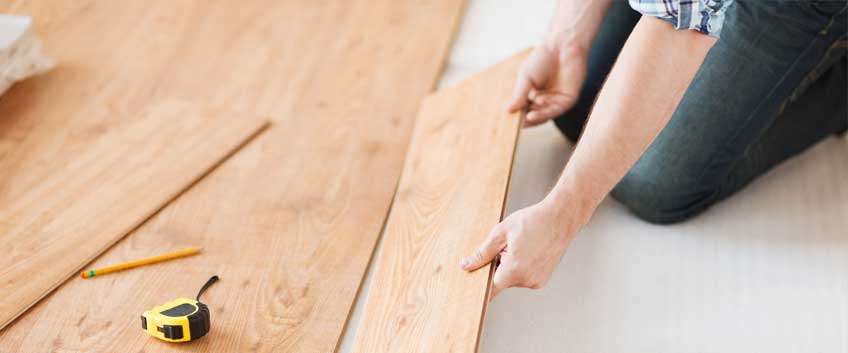 Investing in a new wooden floor is a very smart investment. In fact, wooden floors come with a lot of advantages and benefits for the project, for your home and for your workspace, wherever you decided you want one installed and this is not only a marketing trick. Every wood floor owner will tell you that this type of flooring is very solid and sturdy, easy to maintain, even easy to transform and overall a good choice for any situation, lifestyle, level of use, indoor environment and so. Besides the visual beauty, it is a long-term investment and if properly installed and maintained it can last up to 100 years.
With so much diversity on the market today, you have practically the most suitable to your preferences and desires option anytime and anywhere. For a good price, you can get what you want and even above and beyond your expectations. The popularity of this highly preferred option makes wood pretty available and motivates manufacturers to improve the initial concept and more. However, with so much diversity on the market and so much choice, you may feel pretty overwhelmed at some point, if you decide to install a new floor.
Overall, choosing the best wood flooring style is totally up to you and your personal preferences and desires, however, some alternatives can work better for your project than others and after a short consultation and discussion with the professionals and experts you can understand which is better to invest your money in. Today's guide will help you understand the concept more in-depth because knowing the installation methods better will certainly help you make a better and long-lasting choice. As we always love to say, the best choice is considered and a well-informed choice.
The most popular fitting methods are floating, glueing and nailing and here is more information about each out of them:
The floating fitting method doesn't require glueing or nailing down the boards and planks of the floor. In general, this is the most flexible and universal installation technique. The boards are fitted in a characteristic composition over all types of subfloors, even over already existing floors, when an underlay is previously laid down for insulation and more stability. Floating is a great option for over subfloors like concrete that for some reason could not be completely dry and even. Floating is the most recommended installation method for engineered wood floors because in this combination you can get an extremely solid and flexible at the same time floor in areas, where humidity and moisture are an issue.
Gluing down the floorboards always has to be among the most popular installation methods. During the process, all of the boards are glued down to the subfloor. It is an easy method since it consists of covering the subfloor with special wood adhesive and then laying down the boards over it. Because of the flexibility of the glue, such a fitting technique makes the floor pretty resistant to moisture, allowing the boards to expand and contract without breaking and the whole construction to remain solid and sturdy.
The most time-consuming and complex method among the three mentioned today, however, nailing down the boards to the subfloor ensures an extremely long-lasting and sturdy arrangement. Nailing, or also known as "secret nailing", consists of fixing wooden boards through the tongue to the joist with the use of nails that remain covered and won't ruin the appearance and uniform look of the floor after. This method is recommended for solid wood floors over timber subfloor, or over concrete that is covered with a layer of plywood.