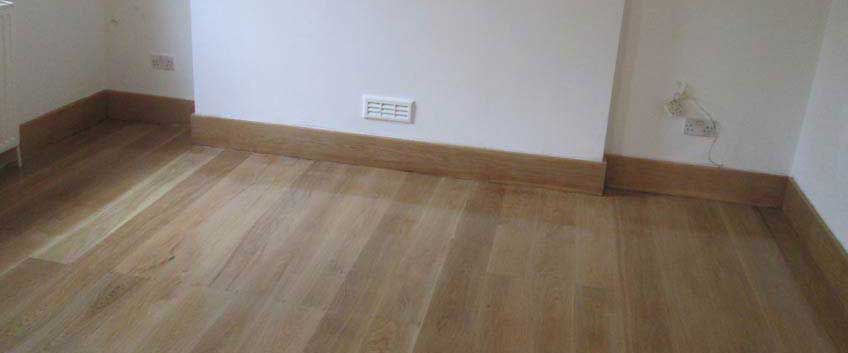 Expansion gaps are part of the wood floor installation process. They are left during the fitting between the planks and the walls and are between 10-15 mm. Real wood experiences a certain amount of the impact of humidity and temperature. With time and due to the moisture level and temperatures changing, solid wood floors, parquetry and engineered wood planks start to contract and expand. However, there is no reason to worry, because this is a natural process and part of the characteristics of the wooden flooring within certain limits. If the expansion overleaps these limits though, there is a big chance for major issues to pop out and the wood can crack and get loose or broken. The purpose of the expansion gaps is to allow the movement of the floor while preventing damages. This is why the expansion gaps are an essential part of the installation.
Is every wood floor a subject of expansion and contraction? The answer is yes. Solid wood floors are very sensitive to temperature amplitudes and can't work well in humidity and moisture areas, so they definitely need some space to move and expand. Engineered wood is made and constructed to be more resistant to moisture and changes in the environment, so engineered wood floors won't suffer "ballooning" too much, however, it is also recommended some space be left for them to move.
The best way to left expansion gaps is by placing spacers around the whole room, between the planks and the walls. The optimal gap is between 10 to 15 mm. If you wonder, do you can notice the expansion gaps and do they look ugly, the answer is no. After the installation process, the flooring experts will normally be going to fit the skirting board around to whole room and that way the gap will be hidden under the skirting. Adding a skirting in the room is also a good idea for protecting the walls from scratches and marks when mopping and vacuuming the floor.