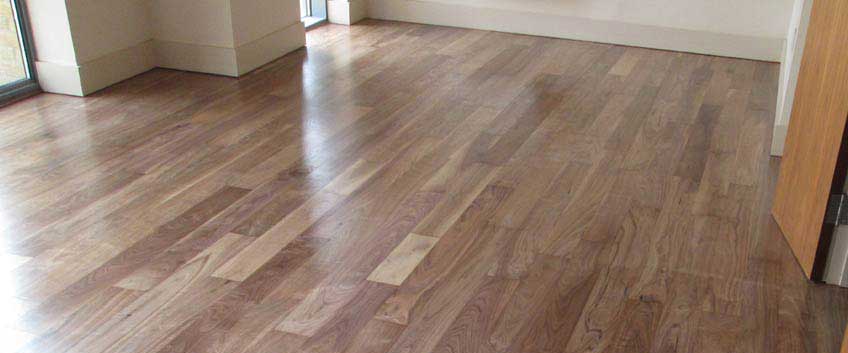 With so many people rejecting carpets and tiles in favour of the beautiful, solid, durable, long-lasting and easy to maintain hardwood flooring, today's topic of this article won't be why to choose hardwood timbers for your property or working space. However, nowadays you will be spoilt with real diversity and variety of choice on the market, if you plan to have hardwood floors fitted in your house, which, no doubt, can be a little overwhelming and confusing. What to choose, what will match your personal style, what will answer your requirements…
When it comes to personal preferences and taste, we are sure that you are going to find something completely amazing and fascinating at a surprisingly good price. High quality doesn't mean always breathtaking charges, right? However, there are a few things you have to consider, when purchasing a hardwood floor – which wood species it is made from, is it appropriate for your house and the interior humidity, will it adapt successfully to the new environment. In general, in order to make the best choice and to enjoy your solid wood floor for years to come, be sure to ask the professional traders for advice. However, here are some basic features of hardwood, which you can keep in mind when shopping!
Solid hardwood
In today's article we are going to talk only about the so-called solid wood floors. Engineered wood floors are also real wood products, topped with a hardwood veneer, however, they work differently and are recommended for different projects. Let's have a look at the most popular and preferred type of wood flooring – the golden classic solid wood timber.
Solid wood, as the name suggests, is made from one single piece of wood, cut in planks that are used to make the flooring boards. We call this type of wood flooring the golden classic because, for so many decades, many people opt for its natural beauty, solidness and durability which are time-proven. This is the reason you can find solid wood floors in so many vintage homes and even castles and chateaus… well, also because it is a very long-lasting product.
Hardwood grade
When you opt for hardwood floors, you will be able to choose between an extensive range of grades and finishes to suit your personal style and taste (and also your budget and lifestyle).
The grade of every hardwood piece is what it makes it unique and one of a kind and what it gives its genuine texture and colour. Every hardwood piece is graded differently, according to the number of knots and natural characteristics, the consistency and intensity of its colour and the amount of sap it contains. In general, the fewer knots, the smaller the amount of sap and the more even and smooth texture means the higher the price is and the more unique look.
The main grades you will meet when hardwood floor shopping is prime, select, rustic and natural. Prime grade consists of the smallest amount of knots and sap and the more uniform and smooth look and colour intensity. The price goes lower to the rustic grade, which consists of a great number of knots and more uneven colour intensity, but this can bring a really unique vibe to your style.