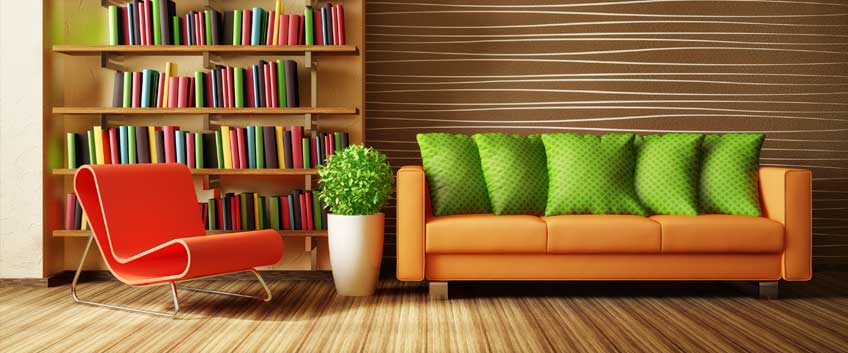 Oh, Bohemian style! It seems like this style will be (actually, it already is) very, very big this year and as expected – for at least a few decades to come. You can see Bohemian vibes in fashion, accessories, everywhere really and what is even more amazing – you can see its impact in interior design too. For those of you that admire this style for years and years, the comeback of Bohemian is really not that surprising, neither is it something new and extraordinary. But hands down, Bohemians style décor is really winning over the hearts of so many people for the past few months that it will be wrong if we just skip it like that, without dedicating a whole article just for what type of wood flooring really suits the Bohemians style décor you are planning to have… or you already have!
What comes to your mind, when you think of Bohemians style? We are sure that the answers will be that versatile and colourful as the style itself is. Bohemian style is really vivid and attractive, full of life, culture, freshness, rebellion and calmness at the same time. A style that is full of life, dynamic, hard to describe, really. It embraces the unique and very interesting combination of unusual and very natural at the same time elements and accents. Bohemian is all about the balance of nature, incorporated in our homes in a whole new light. Bohemians are all about playing and combining materials and colours you would not normally think of as a good match.
Bohemians creates a distinctive, unique and relaxing place that is full of atmosphere and presence. Bohemians style looks great in your living room, bedroom and in the entire house really. Colours are warm and earthy, materials are natural and mixed and matched in attractive and unusual combinations, furniture and decoration have their story and character. Everything has its own personality, but everything is balanced and the whole setting is not intimidating at all. It doesn't sound like something that is easy to achieve, does it? Because of that today we are helping you with a few ideas about what wood flooring matches the best this interior style.
Reclaimed or recycled wooden flooring
Speaking of something with its own character and story, what better than "adopting" the story and the wood flooring of a previous owner. The more rustic and vintage – the better. Here you have it, reclaimed hardwood flooring that is not only beautiful but special.
Exotic species
As we have already said, unusual is a turning point for Bohemian style, so be sure to bet on exotic wood species such as Cumaru, Acacia, Tigerwood and a number of other species from Africa, Bolivia and Spain. The common thing for all these species is their amazing durability, rich colours, beautiful and unusual texture and once again – come with an interesting story to tell your guests.
Area rugs
Yes, we have just said it – cover your beautiful, warm-shaded wood flooring with an area rug, since this will match the Bohemian style perfectly, but don't get too excited and too crazy, stick to a few colourful rugs thrown here and there for a pop of colour, that is all you need.