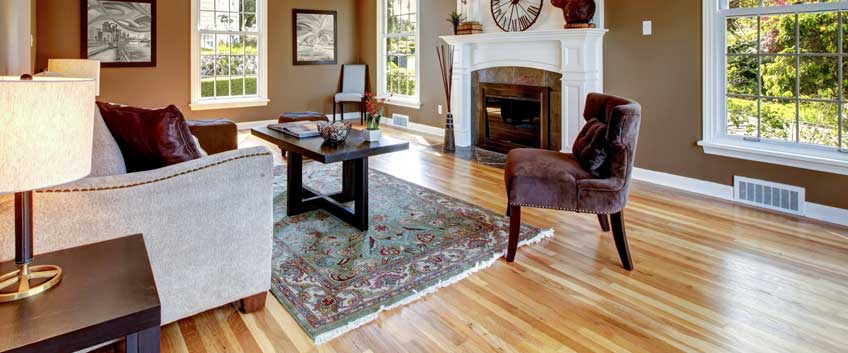 Despite the great variety of flooring choices you have on today's market, there is always one of them that stands out and is, for sure, deserving the name of "king's flooring". Not only because of its origins from Versailles palace but also because of its unbeatable appearance and elegance, wood flooring wins over the hearts of so many people and it is easy to see why. Renewable, stylish, easy to maintain in good look and condition… these are only a few of the selling points of wooden floors.
Wood floors continue to be popular for so many centuries and although they are frequently inspired by current trends, they remain the most classic and traditional flooring option available. Let's have a quick look on the hardwood flooring trends expected to be very popular in 2016!
Exotic hardwoods
For all those of you lusting over a very unique flooring look, exotic hardwood is most certainly your best solution! If your desire is an inspiring and state-of-art wooden floor, then exotic woods can offer the distinctive appearance of your dreams. Unusual grain patterns and textures, unexpected shades and tones, all these can be expected from exotic hardwoods and make them an upmarket favourite. In addition, if you are ecologically concerned and you want to make a sustainable choice, then you have to be aware that exotic hardwood often does not come from ethical renewable sources. For peace of mind look for trustworthy manufacturers and products with the logos of the local regulatory authorities.
Vintage style
Old-charm wooden floors also known as antique-looking is by far one of the favourite trends of thousands of people that are going to gain even more popularity in the upcoming year! Highly polished and flawless-looking floors are gone, at least for a couple more decades. There are a few options to enjoy the flooring trend in your house or workplace and you can choose between:
Reclaimed wood
Eco-friendly to the bone and comes with its own character and history, reclaimed wood makes us daydreaming all the time! Hardwood sourced from old buildings or logs salvaged from rivers are those that will add a real uniqueness anywhere!
Distressed wood flooring
Since real reclaimed wood tends to not be available for anyone's budget, distressed wood is a perfect substitute. You get the same vintage effect at a more reasonable price.
Hand scraped wood flooring
Machine distressed wood can look great, but the hand-scraped wood appearance is closer to the really authentic and historical look. Once again, the floor will look old and work after treatment, imitating the character of reclaimed wood, but coming at a lower price for tighter budgets.
Wide width planks
Wide planks are defined as anything over 5 inches. Once again, if you are lusting after the old-charm, rustic and more dramatic look, wider plank width is another way to add this interesting twist to your interior design!
These are a few of the main wood floor trends we are excited about seeing in 2016. Of course, these may not be your cup of tea and you should totally be ok with that! At the end of the day, you are the only one that has to enjoy your floor, so don't feel pressured by the current trends to choose a distressed look, when all you are dreaming of is a flawless-looking, smooth and glossy floor! It is all up to you and your personal taste!