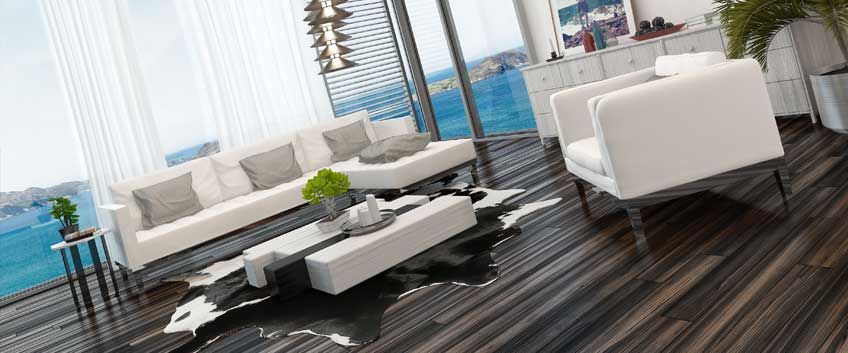 They say that a pet dog is always sharing some physical and behaviour featured with its owners, but does the same can be said about flooring? Well, at some extent this is the right flow of thoughts, since our flooring choice is pretty much highly, if not entirely determined by us, our lifestyle and what we find visually attractive and convenient and functional at the same time. After all, we are making the choice and as it is with everything we have to decide about, we put a little bit from ourselves, our perceptions and our experience in whatever decision we take and whatever choice we make.
Since a home is an extension of ourselves and our home is set and arranged in this certain way we enjoy the most and find the most convenient for our lifestyle, we believe that our homes entirely reflect our personalities. Even more, a home is a living organism that constantly grows and changes with our personal growth and change, not just a pile of bricks. Considering the fact to what extent our personal character is soaked into the four walls we are living between, there is no surprise that every feature and every corner of our home reflects us. This statement is clearly true for our flooring choice too.
This may sound a bit strange or a lot of fun to you, but, in fact, our flooring choice pretty much reflects a lot of ourselves. Here are the main types of personalities and lifestyles, determined by the flooring of choice of each one.
Laminate
Laminate flooring is a common choice for people with a busy schedule, people that travel a lot and do not like to spend the entirety of their day at home and even for houses full of families and other people. Laminate is for energetic personalities, big families with a lot of your children, friends stopping by all the time and pet lovers, since laminate is a beautiful, but way cheaper alternative to real wood flooring, it is easy to maintain and although it doesn't last a lifetime, it is easy and cheap to replace.
Solid wood
You are a true fan and enjoy the beautiful things in this life, the small (or big) luxuries and everything aesthetics and appealing to you. You also praise the elegant style and classics, maybe even traditional and old-school-ish types of person. Solid wood flooring reflects a part of your character that many people would be envious of – when you want something, you always find a way to have it and you are not afraid to ask for it and stay behind your decision without any regrets. You probably enjoy spending your time mostly at home.
Engineered wood
Here is your practical and clever type of guy, since engineered wood takes the best from all flooring worlds and puts beauty and appearance, practicality, easy-to-maintain nature and long-lasting power in perfect harmony. You know how to make compromises in order to achieve the best in your opinion and you put the comfort on the tops of the priority list for your house.
Carpet
If there is the ultimate flooring option for the ultimate person seeking comfort – this is carpet. Everything about carpet screams convenience and functionality. In addition, a carpet wouldn't require a long commitment and you can easily replace it with something else once you are tired of its appearance and the atmosphere it achieves.