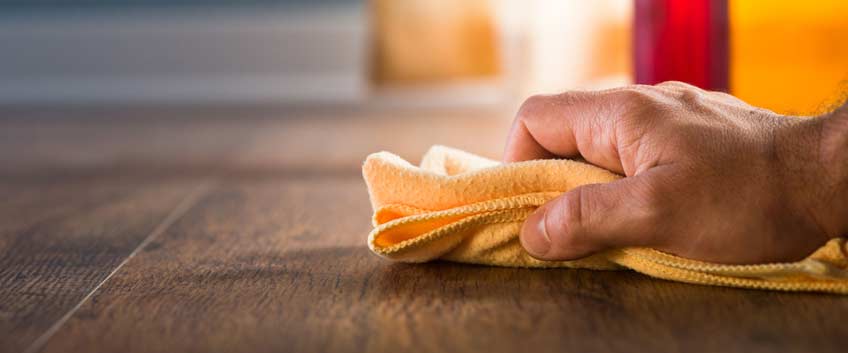 The wooden flooring, installed in your home, needs very little maintenance in comparison with other kinds of floors. But the changes of the season and the changes in the weather conditions outside require some special measures and care. Every season has its own influence on the floor, and it is good to know what exactly it is, in order to keep it nice for a longer period of time.
There are some things that you have to keep in mind when it comes to the care of your wooden flooring in summer. Although it is the favourite time of the year for many of us, the high temperature can cause really great damages to it. There are some things that have to be done in advance, in order to protect it from wearing out. Because of the high humidity and the hot weather outside, the flooring tends to expand and contract more, and you should take the following advice into account:
Use the curtains and the blinds in your home, when you are out of the place, where there is natural wooden flooring. In this way, you will be able to protect its colour. The rays of light can make the flooring look older than it actually is and can make it much lighter.
You should move the carpet from time to time, or totally remove it. In this way, there will not be different colours and different wearing of your flooring, and its usage will not be concentrated only in certain areas. The influence of the sun will be distributed evenly on the whole flooring.
The humidity of the room has to be monitored very carefully. If it is too high, then use a device that will lower it. In this way, you will protect your flooring from too many expansions and contractions. You can also use your air conditioner for controlling the humidity. Its work will help you reduce the humidity levels, but you should have in mind that the mornings and the evenings are cooler and humidity at this time is higher. You could make sure that the air conditioner in your home is working for some time also in the morning because it will help to reduce it.
If you need more information about taking care of your wooden flooring during the hot summer months, turn to the professionals. We from Floor Fitting Experts will be happy to answer all the questions you have. We will be glad if you turn to us, and if at the end, we are able to help you with our advice, gathered from our extensive experience. Find us in the region of London now.