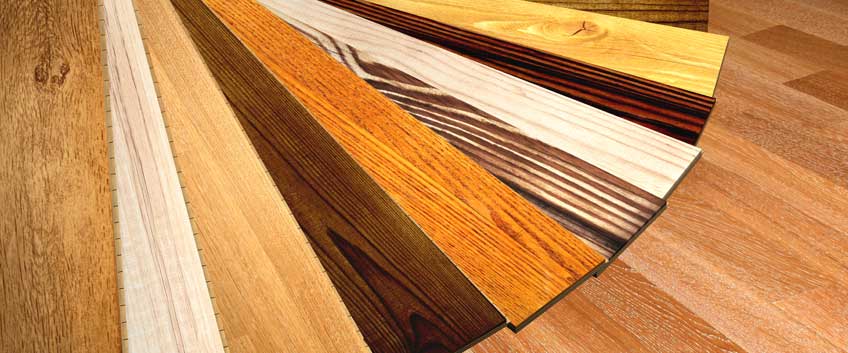 Wood flooring always has this traditional, classic, effortless appearance that makes it a classic piece and one of the best investments in terms of elegant and everlasting beauty. No matter the colour, grain, pattern and type, you cannot go wrong with wood flooring, because wood material is the base of all interior décor and styles under the sun and it goes perfectly with everything! Of course, there are also current trends in the wood flooring world that each year focus our attention on certain styles and colours, but this doesn't mean that if the herringbone pattern is not mentioned in the new trend report, it is not fashionable and beautiful.
Depending on your personal taste and the individual interior of your home or workplace, there are certain wood flooring options that work better than others and it is not necessary that these options are mentioned in the recent trend report for the year, so do not let current trends make you love your existing wooden floorless. However, the current fashion in the woodwork world is made for orientating current buyers and giving them a further idea on what is recommended choice by the designers in terms of the best solutions for the trendy styles, so let's have a look at what the designers are advising and offering for 2017!
The end of every year is usually the time people start looking around their home and thinking of ways to improve it visually and in condition. Here is where wood flooring always comes to mind and the winter season appears to be a time of the year, when many people are leaving the rocks they have lived under for the rest of the year and going on a shopping spree for a new wooden floor. Logically, this is the time when new trends are born too. So here is what is likely to prove to be the most popular wood flooring in 2017:
Solid wood
Solid wood flooring should hold its own against engineered wood. We know that the always existing race between solid wood and engineered wood can be a bit too overwhelming to follow since these two options are constantly replacing each other on the tops of the trends list, however, if you are a super loyal fan of solid wood, we have good news for you, because it is back on the top of the fashion wave! Solid wood was the first flooring solution to hit the market centuries ago and to this date has never been out of style, so we guess you can make your conclusions for yourself!
UV oiled finishes
With the major comeback of solid wood, if we can call it this way, we can see that the wind of change is blowing in the direction of supernatural, almost "rough" and rustic appearance. So what better finish option than an oil finish that is all about enhancing and highlighting the natural beauty, texture and colour of wood?! When wood is UV oiled you also will experience the benefit of long-lasting protection from the sun's harmful rays!
Greys and whites
Grey and white coloured wood floors are hugely popular in 2016 and the peak of their fame is remaining in 2017! The grey and white spectrum is complimenting the oh-so-trendy minimalistic and Scandinavian-inspired home decors.