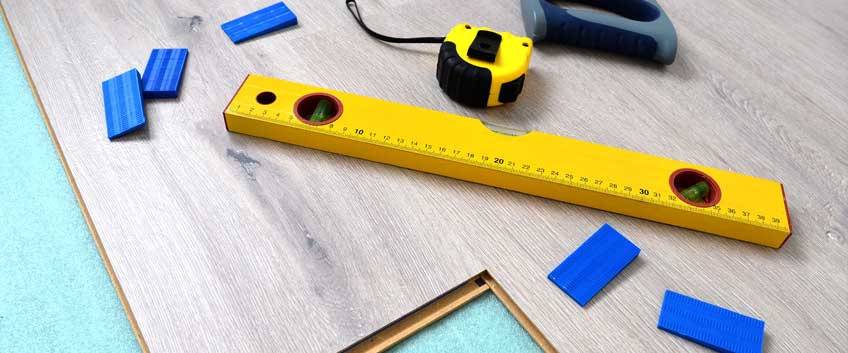 The days when wood floors were only brown are not so long ago. If you wanted a different shade and more interesting look for your wooden floor, you had the choice between light, medium and dark brown and not a single drop of creativity and uniqueness furthermore. Fortunately, these days are gone and today's wood floor market offers a very wide and sometimes overwhelming choice of wood species, textures and colours. And still, if you cannot find what you are looking for on the prefinished wood market, you always have the option to customise your own floor with the help of staining and painting as a colour change systems and a dozen of effect change options, including re-finishing, ageing, distressing, brushing, even smoking.
With such a serious dose of creativity and the luxury to have freedom of choice new and very exciting wood flooring trends pop out on the market daily and today we are going to talk about one of the most recent and highly appreciated – grey wood floors. In the past few years black and white wooden floors gained so much popularity that it is fascinating, but keeping things up to date we have to mention that grey is soon going to be the new black and somehow it is even possible to be a more desired option than white and black! Monochrome flooring is very attractive today, suiting very well minimalistic and simple styles and also bolder and statement interior design decisions. Grey can work as the perfect and unengaging backdrop as well as a bold focal point of every room, where all decorations and furniture pieces gravitate towards this universal and special tone.
Why we believe that grey is the optimal alternative and people appreciate it so much? Well, many people are way too frightened to choose white floors because they believe that they cannot maintain a clean and flawless look and run with the mop all the time is exhausting. On the other hand, black is not particularly the colour that anyone can rock, being a very eye-catching yet very dramatic choice that not every room can pull off. Grey wood flooring is relatively a new kid on the block and it is ideal for everyone that don't fill confident with choosing white and black. Available in a whole range of shades and finishes, grey wood floors are very beautiful and attractive anywhere where installed. Here are a few of our favourites:
Natural engineered oak spring grey with a hard wax oil finish is a very flexible option that is perfect for any area of the house, even for rooms where humidity and frequent temperature changes are an issue. Because of the specific construction of the engineered wood flooring, it is very long-lasting and resistant to moisture, humidity and more and the hardwax oil finish makes it even more hard-wearing.
Natural engineered oak London grey with an oil finish with UV filter is great for rooms with a lot of natural light, because the UV filter in the finish will preserve the colour for a long time, without allowing it to fade away. Once again, because it is engineered wood, it is highly recommended for kitchen areas, bathrooms and even basements.
Prime engineered oak metal grey brushed finished with lacquer with UV filter is truly embracing the grey colour option. The combination between the "metal" finish and the lacquer this flooring option looks extra modern and contemporary. It is not only stylish but also very practical because engineered wood can be installed even over uneven subfloor and underfloor heating.