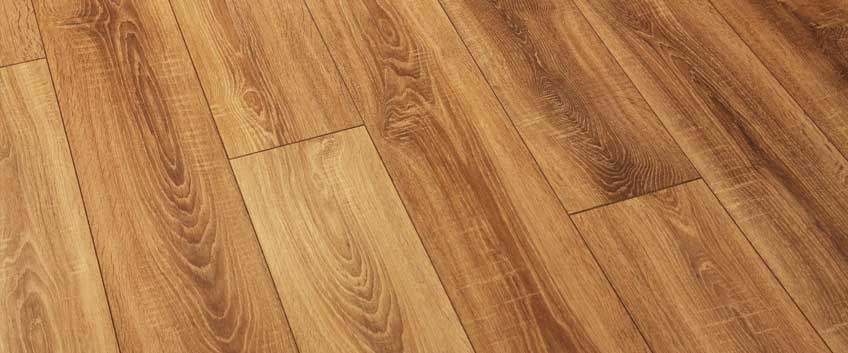 Although there is not a single hardwood floor that can be called ugly, or boring, we all have different taste and style, which determines our choice, when purchasing a new wooden floor. Matching our floor to the existing, or to the already planned interior design style is very important so we can end up with not an overwhelming, but an attractive, balanced and beautiful look and atmosphere. While some of us may be fans of the minimalistic and clean look, others enjoy a rustic style with a lot of character, it is important to remember that current trends are not something you can or have to always follow, especially when it comes to such a serious investment. The only thing you have to pay attention to is how you are going to feel about the whole style, design and final look. Because of that, today we want to share with you a few hardwood flooring options that are expected and proven to match a rustic-style décor very well and create a good balance in the final appearance and atmosphere.
Rustic style décor is very natural and simple, yet it possesses a lot of character and individuality and the hardwood floor you are choosing has to complement these features and balance them out. Of course, wood, in general, is the best option for a rustic style, there is hardly any other option we could imagine to fit that well in the entire atmosphere. The right hardwood floor will brighten up the room and add the rugged feel that is our main goal in this case.
What actually defines a rustic-style décor? It is a mixture of natural materials, cosiness, warmth and mid-toned woods, earthy colours and shades, organic textures, mild shapes and the overall feel of a cosy, comfortable, countryside home. Natural materials are the base of the rustic look and what better than wood? The traditional patterns in deep colours fit amazing in this concept as well as the distressed look.
Hardwood options that will perfectly fit the whole rustic concept are:
First of all, if you really want to go that extra mile, reclaimed wood materials are the perfect touch. These are "second-hand" flooring materials that can be re-installed, if in good condition, or used for creating furniture pieces and other decorations and elements. Because of the fact that these materials have a previous owner, they already have their own character and their own story.
As it comes to wood species, oak, hickory and beech are an amazing match to the rustic style. They suit the sturdy and rugged feel and pair nicely in the colour palette that is our goal, because their natural warmth, deep colour and cosiness are right up to this alley.
As it comes to finish, the distressed or hand-scraped finish is right at the spot. The distressed and aged look has a lot of unique charm that benefits the whole rustic feel.
Pine is another good option that can be stained with a mid-tone or dark finish to match the rustic look.
Known for its rich and unique colour and grain, Brazilian cherry is another good option. A big bonus is the fact that this wood species is very durable and hard-wearing.