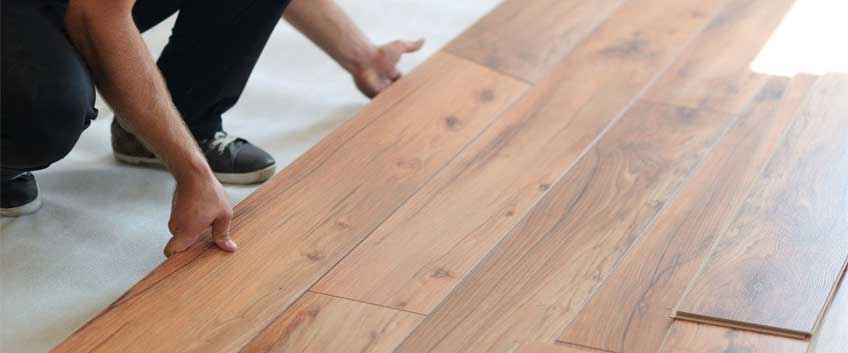 When planning a wood flooring fitting you have to know you have several options for installation – you can glue-down the planks, nail- or staple-down, use the click system or the floating method. In fact, the laying method depends mainly on the type of wood flooring, the wood species and the subfloor. Well, if it comes to a DIY project, it also depends on your skills and what you feel most confident about.
DIY-ing is actually an easy task if you follow a few simple rules, recommended by our London experts, which guarantees no failure and no damaged flooring before it is installed. If you are planning to install new engineered or solid wood flooring, your best option is nailing – or stapling them down. Nailing and stapling down are very popular techniques, promising a sturdy structure of the floor and allowing moving due to humidity and temperature amplitudes at the same time. The best way to start the project is by making sure you have a wooden subfloor if it's possible.
Nailing or stapling down over an already existing wooden floor or plywood that covers concrete is essential for the success of the project. You have to be aware that laying over the existing floor requires fitting the new planks perpendicular, however, laying over plywood gives you complete freedom. Whether you nail-down your new floor or use the stapling gun, with a tongue and groove system of the planks your best option is to use the hidden fixing technique. That way the surface will look smooth and not distracting, sanding is easier and the whole installation process is considered easier.
For the hidden fixing method you will nail- or staple-down the tongue part to the subfloor and then tap the next board into place. As you may already questioning, for thicker types of wood species and also for solid wood, nailing-down is recommended, since the nails have to be long enough to penetrate through the board and fix sturdy into the subfloor. Stapling is, on another hand, recommended for thinner engineered wood planks and also requires less strength, because you are using a stapling gun. When using the stapling method, prior make sure the staples are the right size and the staple gun is powerful enough.
Experts' overall experience is that nailing is a method proven in time, promising a super sturdy structure, but not too tight for allowing the floor to "move" without the risk of damage. Asking for DIY projects, stapling is, hands down, the preferred method, because it is easy and quick. Our advice is to use the best and safest solution for your floor when it will serve you for longer.