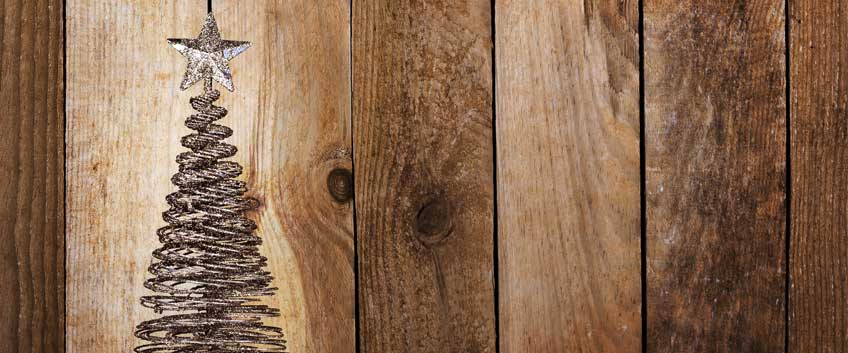 Santa, just one more little thing… a new wooden floor, please! Well, hands down a new solid wood floor is a Christmas wish for many of us. There is hardly anything that can beat the elegance, warmth and class that real wood can add to any space. Wooden floors are well-known for adding value to any property, they are easy to maintain and clean, they are easy to install, they come in a great variety of options and you can match their colour, texture, pattern and style to any interior design and personal taste, particularly. There is no reason not to love a good and quality wooden floor fitted in your house or workplace, a floor that will last for decades and will remain sturdy and solid no matter the years, ageing beautifully and gracefully.
Still, wooden floors can be a way too serious investment for a lot of us and this is why we are procrastinating purchasing one for such a long time. Although you can try to ask Santa for gifting one wooden floor to you, this won't hurt anybody, we still think that every manufacturer and technician will do a better job in creating your dream wood floor than an elf. The only thing you have to do is taking some time, doing a bit of research and finding one of your dreams at a decent and reasonable price that won't break the bank!
The first thing we recommend you to do before purchasing a wooden floor is considering your priorities and exactly what you are in need of, depending on your requirements and mostly your lifestyle. Consider and ask for advice on what is recommended for the different rooms in your house, which is better for areas with busy traffic, ask for subfloors and what is appropriate for yours, etc. After all, you are going to blow your hard-earned money on wooden boards (although these are highly valuable wooden boards) and you definitely want something that will last you at least a few decades.
We know that you may be tempted to choose current trends and so on, but you have to be wise and go for quality, not fancy advertising and marketing. Invest in a classical style that is universal and can fit anywhere, otherwise, you may end up with a hardwood floor that won't be trendy after a few years. Go for sustainable appearance and for wood species that are hard-wearing and long-lasting, or more flexible, it all depends on your own project. Sometimes it is better to invest a few more pennies than being stuck with a wooden floor that experiences issues all the time because of poor work and performance.
Besides considering all the features that may affect your choice, when purchasing a wooden floor, be sure to take your time and do a little research. Don't go a buy the first option you are in love with, because there is most certainly another option that is equally high quality and beautiful, but not that pricey. Be sure to make the best choice in terms of price and quality.
Finally, almost the same rules are equivalent for improvement and restoration services. If you don't need a new floor and you just want your already existing one renovated, improved, or transformed, be sure to do research on all the professional companies offering that kind of services. A maintenance and restoration services definitely don't have to break the bank!