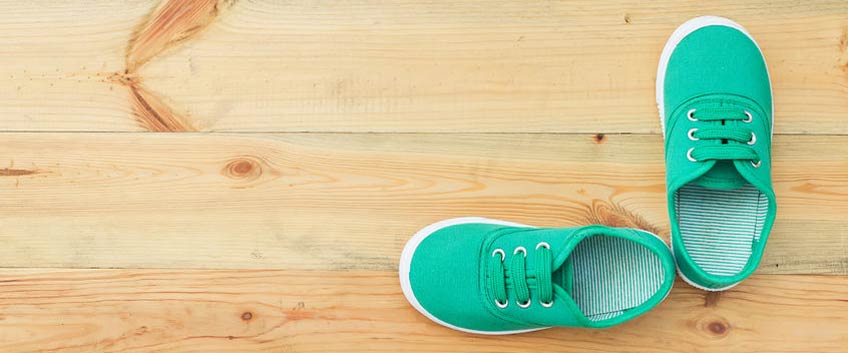 Children can be the real Apocalypse for wooden flooring. Well, maybe not that intensive, however, simply imagine the environment a wooden floor has to suffer and experience in a kid's room. Toys with edges that leave scratches and dents, crayons and paints that leave stubborn stains that are very hard to be removed, mud and dirty hands and almost everything that causes the dramatic transformation of a wooden floor from new and sleek to old and worn in one place. Well, it even doesn't get any better when they are teenagers and we definitely would like to have a wooden floor that will survive at least a few decades, right? Then, what to choose for a kid's bedroom, where even the bravest and the most resistant can't survive a day without some battle scars?
When it comes to kid's bedrooms, our main mission is to find a wooden floor hard-wearing and easy to maintain enough. However, with the great variety of choice we have on the market, we have some good news for you, because you even don't have to compromise with style in order to invest in a more durable and long-lasting option. Thanks to the current trends, you definitely can have them both – the beauty and the durability, installed in an environment, where it is hard to survive, however not impossible!
Now, although you don't expect this, wood is the perfect option. We know that you automatically are going to say a big "NO!" to wood when shopping for flooring materials, because you believe it is way too expensive, not that shock-resistant and way too beautiful to be destroyed that easily. And you will be wrong, because, in fact, wooden flooring is amongst the best choice for a kid's bedroom, especially engineered wood flooring.
Engineered wood is made not only to look exactly like solid wood, because of the real nature of the materials used, coming in a variety of colours and textures, but also has a specific structure of crisscrossed layers, which makes it extra solid, sturdy and long-lasting. Here are some of the benefits of having an engineered wood floor installed in your kid's bedroom:
It is easy to clean and maintain – Well, let's be real, this is the biggest selling point right here in this case! With the everyday cleaning regime, we have to have in order to keep the bedroom of our child in a fairly tidy and neat condition, a wooden floor, which is easy to clean is a win-win situation!
Wood is a natural product and as a natural product, engineered wood is free of allergies. Investing in something healthy and safe for your child is the best thing you can do. Also, wood doesn't accumulate dirt and dust as carpet does, for example.
Engineered wood is very solid and long-lasting. If properly maintained and if you make sure you don't neglect imperfections and defects and treat them the proper way, your floor can last up to one hundred years!
Engineered wood comes in a great variety of styles, colours and textures and it is practically the easiest thing to find for your personal taste and preferences.