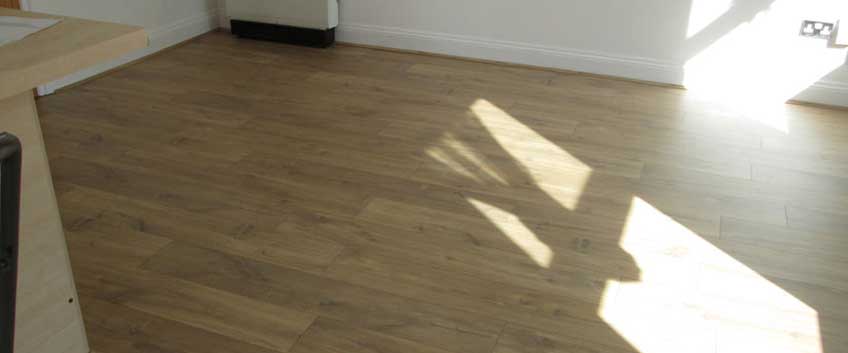 One of the most common drawbacks for purchasing a wooden floors is the size of the room, where considered to be installed. Many people think that wood is not a good choice for smaller rooms. They see the patterns, they see the deep and rich colours, they see the textures and specific finishes and they think that all of this is way too engaging for a smaller space.
And they are completely right! A room on the smaller side definitely needs cleaner and simpler lines and airy and light shades to make it look appear more spacious. However, this definitely doesn't make wood an inappropriate choice, because when it comes to wooden floors, you have all the options and opportunities in the world! Keep remembering that wooden floors can come in almost any shade, texture and pattern desired by the client and if you are on a hunt for a simple and not that overwhelming floor, here are a few suggestions our experts can give to you on what exactly to look for when purchasing a wood flooring for a small space.
Colour
Colours definitely have a huge impact on the way the room and the entire house can look and choosing the right colours can achieve many different effects and looks including making any room look spacious. When thinking of wood floors, don't think of different shades of brown only. With the technology and expertise manufacturers have nowadays, you can have your floor particularly in every colour under the Sun! If you want your home to look bigger, here are the two best options: choose a light colour and use the same colour throughout. In general, lighter colours reflect the natural light better and give an illusion for a bigger space. Choosing the same colour of flooring all throughout the house will give a uniform look and no engaging and overwhelming changes.
Board width and length
The traditional best option for smaller rooms is narrow boards, although you can play around a bit and find an even better solution for your project. Think of broad boards and how they can make the illusion for bigger space! On the other hand, you can also be creative with the board length and try something different. If you are keen to create an illusion of space in a small room, then using really longboards with visually no ends to show for a sleek and uniform look or using very shortboards for tricking the eye are two very smart ideas!
Keep it simple with the finish
There are so many wood flooring finish options nowadays on the market and you may be tempted to use something extravagant, however, stay away from that. Go for a simple finish that gives a sleek impression and doesn't draw too much interest at the floor level.
Keep accessories to a minimum
This is bonus advice that has not much to do with flooring, however, arranging a room is one complex project and each and every feature is important for the whole appearance. Keep it simple with the accessories, decorations and furnishing, because nothing makes the room look smaller than clutter! You can try and go for a very uniform and sleek look by placing wooden furnishings with the same texture and colour as the floor!