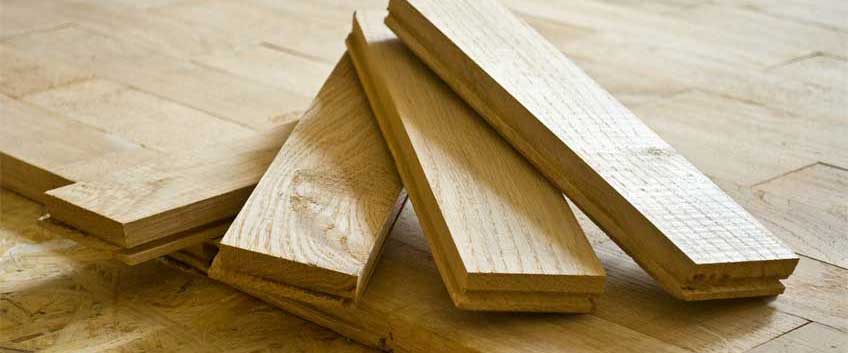 Wood flooring is a great way to play with your interior design and add a lot of value to your property. In fact, we don't see any logical reason why not to choose wood when shopping for flooring, because it is beautiful and a natural product with a lot of long-lasting power, durability and solidness, it comes in a variety of wood species, textures, colours and styles, which can be matched to any interior, it is also really easy to maintain and can be easily renovated and revamped every few years, when it starts facing scratches, discolouration, wear and tear and other imperfections. So, it is easy to understand why so many people opt for wooden flooring and most often they pick either oak or walnut. In today's article, we are going to talk about the main characteristics and differences between oak and walnut wood flooring.
One of the most popular types of wood used for manufacturing flooring is oak. Many people opt for oak because of its traditional and elegant look and also the hard-wearing power. Wood comes in warm honey and golden tones and it is practically suitable to every style, no matter if traditional or contemporary because it adds a lot of value, warmth and cosiness to every room. Oak also is available in a great variety of colours and grades, because there are two main groups of wood species available – red oak and white oak. While red oak comes with more reddish undertones and is a great choice for kitchens and bedrooms, white oak can come in pale and airier shades and for that reason is often recommended for smaller spaces so they can appear bigger and more spacious. Oak also comes in a variety of grades for everyone's taste. It can come unfinished, which means you can customise the look when installed.
Comparing it to oak, walnut is different not only because of its looks but also because it is harder wood timber and even more hard-wearing and resistant. However, walnut tends to be more expensive than oak, because of its benefits and advantages, but still a very popular option. Many people opt for walnut mainly because of their unique look. The more expensive flooring materials come from the heartwood of the tree and are in dark, rich and sensual chocolate brown shades with a slightly purple undertone and a sleek and clean grain, which makes it a very elegant and classy alternative. However, lighter shades with more rustic texture are made from the outer rings of the tree, often coming in cool-toned light browns with white veins and sometimes natural swirls and knots.
In fact, comparing walnut and oak is not the best thing to do, because both wood species have their unique look and value they bring to the property. Classic or contemporary, modern or vintage, the choice is completely yours and we are sure you will enjoy your floor for a long time.