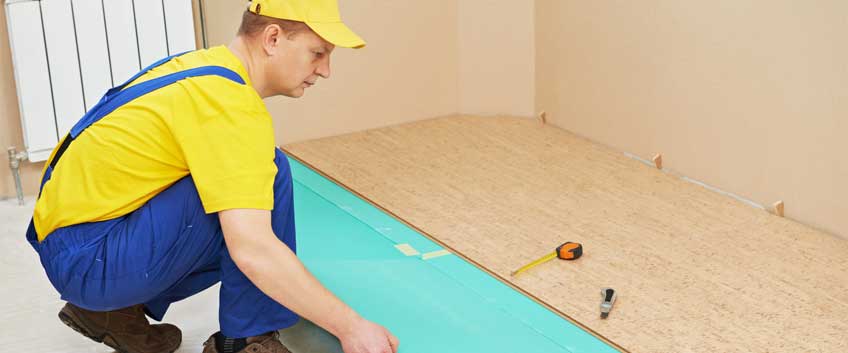 Unfortunately, sometimes it happens that the new carpet or wooden floor you have just purchased or you have installed for a couple of years now is simply not living up to their expectations. And even if you are happy with the flooring you have been delivered with and installed, what are the guarantees that when times go by, your floor will not start changing… in a bad sense?! In fact, you cannot expect your floor to look and feel like brand new all the time and definitely not considering the amount of everyday use, high traffic and all other factors that affect the condition, visual and inner, of your wooden floor or carpet.
Well, let's say you are not happy with your new or fairly new floor. You may start noticing squeaky noise that drives you crazy, some other imperfections and issues. Well, is it necessary, however, that the problem is the flooring materials exactly? Could it be that this conclusion is misinformed? And as the wiser people often say – half knowledge is more dangerous than no knowledge. In fact, what you consider to be a major issue could simply be the fact that your floor is actually not completely ready and finished.
How is this even possible, we believe you would like to ask us?! Well, let's say that when you are buying a new wooden floor, a big part of its finished look and condition will play the accessories you or the installation contractor is adding to the whole project. Have you ever heard of underlayment or underpads? These are the extra materials you are most probably going to need in almost 100% of the installation projects. Although these type of accessories are going to increase your budget, they are pretty much an essential investment.
Underlay
Underlay is what is placed between your floor and the subfloor. The right type that is fitted properly guarantees long-lasting flooring and a lot of additional benefits such as extra comfort, insulation, soundproofing and even better performance at effectively reducing heat loss. Another advantage is the fact that the underlay will work as a moisture barrier too, protecting the wooden boards from moisture and preventing issues. Underlays come in a variety of different materials, the most popular of them are cork, foam, felt, rubber, plywood, recycled wood.
Underpads
Underpads have the same function as underlays, however, these are made for carpet flooring. Underpads benefit for a long-lasting carpet in better condition, they make the carpet feel softer, provide insulation and soundproofing. They also can help for reducing the stains and odour by not allowing dirt and spills into the subfloor and prevent mildew, mould and bacteria. Underpads come in a really impressive variety of choices, including waffle or sponge rubber pads, foam rubber, flat rubber pads, felt pads, bonded urethane, bonded urethane that is combined with memory foam.
With underlays or underpads, you can explore and easily check all the choices you have and find the best for your requirements and budget. Always be sure to ask for professional advice and recommendation first!