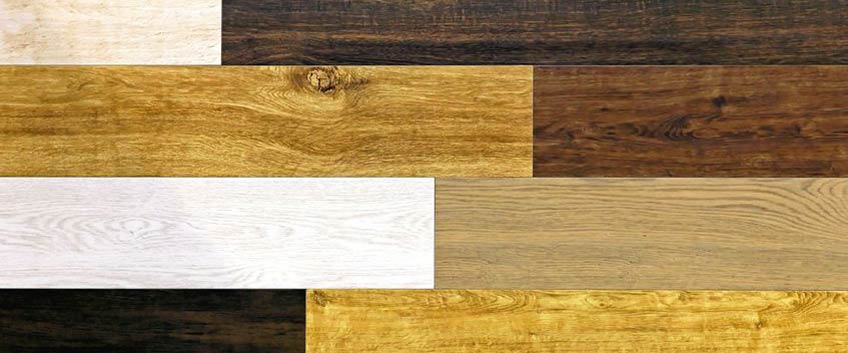 We all know fashion and trends can change within a year and this changeability doesn't pass also wooden flooring. One thing you have certainly know about wooden flooring is that it is already a golden classic and it will never be out of style. However, if you have a flooring installation in progress and you want to make a completely contemporary choice, here are a few suggestions, made by our flooring experts, who constantly keep an eye on the latest trends in London and worldwide. Otherwise, here you can get a few pieces of advice on how to adapt an existing wooden installation to the latest fashion without breaking the bank.
Wooden floors get darker
Although the original idea of wood flooring is natural shades, it gets darker and darker with years. Using naturally pigmented materials or dyes, this year's trends request statement shades, varying from really dark browns and reds to black. Black is, in fact, not everyone's cup of tea and it can make even wide spaces appear smaller. However, if you are craving this cosy, enigmatic and elegant style, darker colours are a real eye-catcher and easy to be arranged with furniture, rugs and curtains. If your wooden floor is not naturally dark, you can always hire a staining service. Simply be sure the surface is not scratched, otherwise, pigments will only highlight the imperfections.
Wooden floors get in the kitchen
Wood is an amazing alternative to tiles and already preferred material in kitchens. With so much quality choice on the market, you don't have to worry about wear and tear and damages. Purchasing quality materials is your guarantee even high traffic, spills, food stains and liquids won't cause major issues if treated properly. Otherwise, wood is recommended for shabby chic or rustic style kitchens.
Wooden floors get grey
Not just because of the famous book, grey is the contemporary choice, adding a fun and unique twist to the floor, making it a focal point or a simple background for statement furniture and decorations. Grey is a natural tint of just a few wooden species, however, it is easy to be achieved with staining and dyes. A quality dye would keep the initial texture of the flooring, adding a pop of colour. Be sure the surface is sanded prior for perfect results.
Wooden floors get exotic
Oak, pine and maple are not the only choices on London market for the longest time. Although conventional wood species have their classic appearance, if you are seeking something unique and exotic, you can choose between jarrah, Jatoba, Merbau and many more. Be sure the exotic wood species will make space stand out and impress, bringing eye-catching natural patterns, shades and texture to your home or working space.
No matter what your wooden flooring choice or technique is, our experienced professionals can help you achieve the look in London.