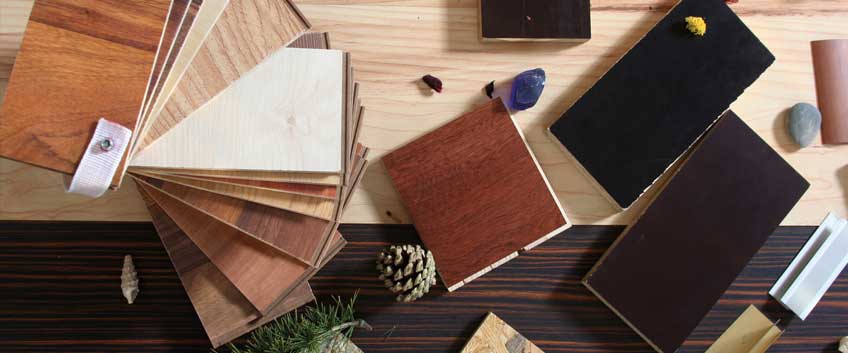 Choosing hardwood flooring, we all are interested in its colour, finish and durability. And while durability, solidness, final appearance and even colour are a matter of additional services, maintenance and pretty much a complex of the natural look, services provided and treatments, choosing a wood flooring is never what we have expected at first. The choice may be pretty overwhelming and confusing at some point, but it is good the fact that we all have the freedom to customise and match the final product completely to our taste, needs and preferences.
Hardwood floors are a matter of transformations and additional procedures, yes, and in terms of changes, oak is the best that you can get. Besides being very solid and durable by nature, oak also comes in a variety of colours, grains and textures and can be transformed the way you like to customise it. A pretty popular choice, oak also comes at a great price and because of that gains more and more popularity over all the exotic wood species offered on the market.
Since oak wood is one of the most common choices, today we have decided to help and recommend to you what is the best oak flooring you can find on the market and what to choose for your home or workplace. Keep reading, if you are interested to get the best!
Grade
If you are not familiar with wood grades, then there are four main grades you can choose from, the highest out of them being prime and the lowest – rustic. Grades have nothing to do with the quality of the product, they mainly determine things like wood's texture, natural patterns like swirls and knots, the amount of sap, etc. The smaller the knots, the lower the sap and the more uniform, even and smooth look. Otherwise, in a rustic grade come wood materials that look unique and engaging and have a lot of character. Of course, the higher the grade – the higher the price. The best oak wood flooring is often determined by the price, so what wood grade you are going to choose mainly depends on your budget. If you cannot afford a prime grade, you can always go for the select grade, which is second in a row but looks almost the same as a prime grade.
Color
Working with oak wood you have the great advantage of having the chance to choose between a great variety of shades – natural ones and man-made ones too. Oak is easy to transform in look and stain and oak wood species naturally can come in almost white tones, airy and light, warmer honey tones, greys and coffee tones and even tones on the reddish side with pinky undertones. You can always get what you are looking for. Embrace all the colour possibilities and shop with an open mind.
Finish
The choice of finish is determined from both the look and final effect you are looking for and the high traffic and level of everyday use expected. If you are all about a natural look, then your best choice is oiled finishes. However, an oil finish is not that long-lasting and hard-wearing, so if you expect a lot of high traffic and heavy footfall, then better go for UV lacquer. Whatever you choose, oak wood can be re-sanded and re-finished many times.
Plank size
Long or short, thick or thin, oak wood floor planks can come in many options. You may need some specific style of board, because your room is big, or too small, or narrow, or you are going for a certain look? Simply be sure to assume all options you have and play around with sizes to achieve a stunning and attractive final product.