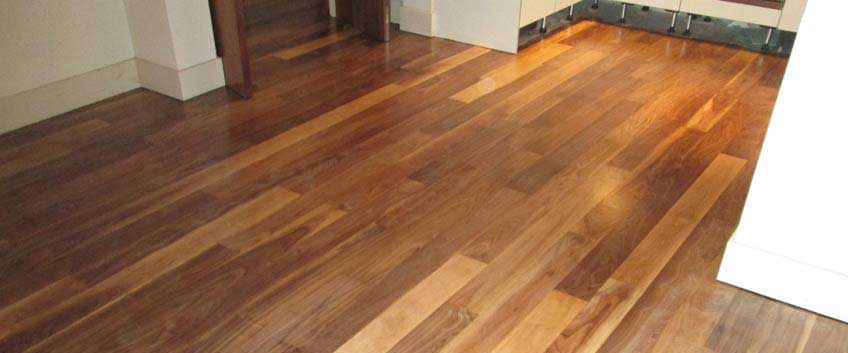 Oak wood is among the most popular wood species, used in London and in Europe in general. Oakwood is preferred for its many benefits it comes with. Oak is, with no doubt, the most classical wood species, used for flooring and it is common to find one in residential houses and commercial areas. Besides oak is really functional, easy to be manufactured and for that reason affordable, available, easy to install and maintain, oak wood is also durable and has long-lasting power, so oak floors serve a long time to their owners. Oak is one of the strongest and most solid options on the market and that is the reason it is preferred in high traffic areas and also perfect for commercial spaces and homes with pets and playful children.
However, many customers don't know oak wood floors exist in two oak wood species – white and red oak. White oak comes in really pale and airy shades with a silver tint, which is perfect for making even small-sized spaces appear wider. Red oak comes in a red shade, which is not as deep as cherry wood, for example, and has a slightly salmon shade, which also makes it perfect for rooms on the smaller side. One of the best features of both white and red oak is that because of their texture, they are really easy to be customised because they adhere to dyes and finishing products successfully. When you stain them their differences in colour became more visible – red oak has a bit of undertone in colour.
When it comes to graining, white oak has a smoother texture with long rays, swirls and burls. Red oak has a more open porous structure with a more grainy texture than white oak. Some clients prefer red oak because scratches and dents are not that visible. Otherwise, white oak is less distracting, complex and engaging. As it comes to hardness, red oak is just a little bit softer than white wood. However, the difference is not that major and oak wood, in general, tends to be a softer type of wood. Red oak is a great base for staining and refinishing because dyes adhere very good and create strong colour contrast. White oak also stains evenly and good, however, some finishing products can make white oak turn green or brown when reacting with certain liquids. The price difference between white and red oak is not major. Sometimes red oak's cost is lower, sometimes you can find white oak for cheaper, their prices vary.