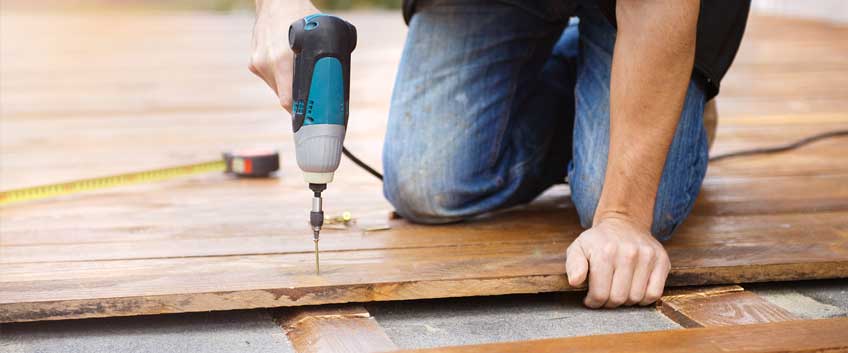 Ask anyone who has a decking at home and they will confirm that a deck is a great feature to any garden and outdoor space, making spending warm days outside the house a real pleasure and almost a vacation, without leaving the comfort of your own home! Because of that, a decking installation project deserves to be planned very well as well as a decking installation service has to be performed very well so it all can be enjoyed well!
Ipe decking is amongst the most popular options on the market, because of that today we are going to explore it and see which are its benefits, pros and cons, so you can plan your decking installation project better and save money!
What is ipe decking?
Ipe is a hardwood option for flooring and decking. It is yellowy olive to dark olive and its natural colour is very suitable for decking and matches very well outdoor spaces. Ipe also ages nicely and has a natural resistance to insects and fire. Its durability is amazing and overall ipe makes one of the best hardwoods for decking, because of its hard-wearing and long-lasting power. Ipe is really tough hardwood and because of that, it is often called ironwood. This is a great advantage of ipe, especially when it is used for decking plans and projects. No matter if it comes to an aggressive environment, temperature changes, humidity and moisture, high traffic and heavy footfall, Ipe decking will be there to survive an apocalypse and conditions of all sorts and will be as strong and solid as just installed. Being outside year-round is a tough thing for any decking, but not for ipe decking!
How to measure your deck?
If you are in a process of decking installation plans and project, then it is a good thing to be able to measure your deck, so you can be prepared with a certain budget and be able to plan the whole project better. Measuring your decking is really easy and all you need is to measure the area of the location to be decked and then you can calculate the amount of decking you are going to need. You can calculate the amount of decking needed by multiplying the width of the deck by the length of the deck and the result will let you know how many square meters of decking you will actually need to purchase. Add to the total 5 to 10 % for wastage and you are ready to go shopping.
How to calculate the price of your decking?
The price of ipe decking depends on the ipe hardwood materials you can find on the market. On most of the websites of manufacturers and suppliers, you can find a special calculator gadget that will help you calculate the final price when entering the width and length of your decking.