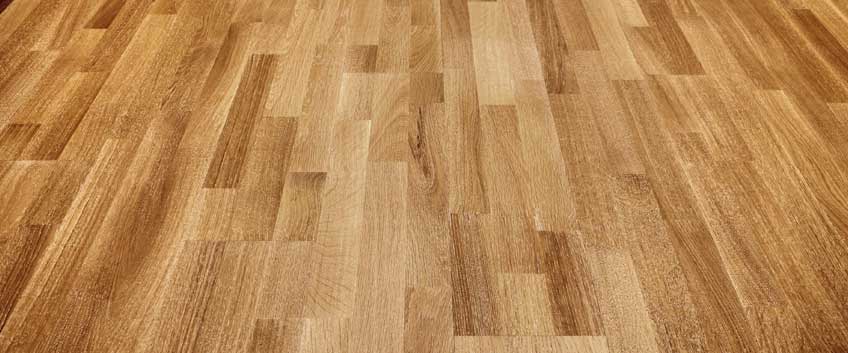 Wooden floor is traditionally an option for almost any home, bringing luxury and cosiness. Once you have wooden flooring installed in your home, it can dramatically change your interior and make your room stylish and elegant. It will also increase the price of your house if you decide to sell it, as the main demand of the clients on the market is to have wooden flooring in their home. If you invest in the wooden floor, then you make this for a long time. It will look good for many, many years, if properly maintained, of course. And if you keep in mind the following information, then you will be able to have beautiful flooring for many years.
Check the moisture levels
Because of the fact it is a natural product, it is sensitive to interior humidity and high moisture levels. If humidity levels are high, then your flooring could start "moving", or more correctly it will start to enlarge and contract and even worse – the so-called "ballooning" that may cause pretty serious issues later on. If you accidentally spill a liquid on the floor, make sure you clean it right away, otherwise, the water may cause damage also, especially if the finish of the floor is already worn and missing at some patches.
Clean the floor on a daily basis with a vacuum cleaner
In order to get rid of dust and debris, vacuum the floor regularly so you can keep it clean and avoid possible scratches that can appear as a result of the abrasive effect of debris. You should also use soft materials for cleaning wooden surfaces, including sweeping with a soft-bristled broom and using a vacuum cleaner that is recommended for hardwood surfaces. Your cleaning routine doesn't have to be complex and time-consuming and how frequent you are going to maintain the floor is completely up to you and your lifestyle.
Be careful with the choice of cleaning detergents
You should use detergents that are the manufacturer's recommendation. If you still wonder what to use in terms of cleaning products, better ask your local flooring services provider for consultancy, rather than buying a multi-purpose cleaner from the supermarket. Be careful with the mass products on the market, because they can make your flooring quite slippery and you might end up injuring yourself. In addition, they are not recommended for wood, because of the too high, or too low pH levels.
Place a mat
Placing a few mats, rugs, or runners around the house will help reduce wood floor scratches and damages.
Avoid scratches caused by heavy furniture pieces
Besides placing mats and rugs, you could also use protective caps for the legs of heavy furniture pieces. This will protect the floor from possible dents. Also, if you have to relocate furniture pieces around the room, try to lift them instead of drag them.
Trim the nails of your pets
Although dogs and cats are adorable and they can make you love them the minute you see them, you should be very careful with the damages they may cause to your flooring. Trim their nails when needed to prevent scratches they would probably leave cheerfully jumping around. Don't forget to place a mat under food and water bowls in order to prevent accidental spills and food staining the floor.