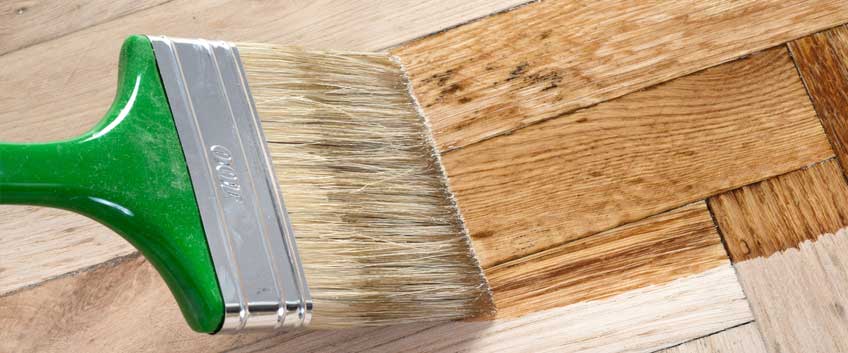 Organising your schedule around a hardwood floor sanding and the refinishing project is already hard enough. There is no doubt that a wood floor refinishing project can take a while, no matter if DIY-ed or done by professionals and it is completely normal that things won't happen overnight, however, this does not make the whole process less overwhelming and time-consuming.
With that being said, the wait is not over with the end of the refinishing project, because now you need to wait for the floorboards to get completely dry, before using your floor again. In general, the wood floor finish will take a while to harden completely and if you do not make sure to take your time and wait for complete dryness, then very soon you can find yourself in need of a new refinishing project. As we have already said, finding enough time for the whole refinishing process is already hard enough without having to tiptoe around floorboards that have been freshly refinished and need some drying time!
If you want the best results your floor can benefit from a refinishing service, then you have to settle on the fact that the boards will need a few days to dry completely and it is worth noting that there are many factors in damaging the freshly refinished floors, including the following:
Pets
Out of all apocalyptic factors that can damage your newly refinished and drying floorboards, pets are probably the worst. It couldn't be possible to control your pets all the time, but try to keep your dog or cat away from the finished floor for at least 2 weeks. Overall, your dog or cat's claws will most probably distress and damage the polyurethane finish with a blink of the eye, so try to keep your pets in another part of the house only, or leave them to stay with someone else, somewhere else.
Rugs
When working with a finish, you need to allow the required time for it to be left breath after application. So placing rugs over the newly finished floor is simply not a good idea, because rugs will decrease the natural ventilation and make the finish dry even slower.
Moving house
Well, the process of moving out and moving into a new house is stressful and overwhelming enough without the need of waiting for the newly finished floor to dry completely. Because of that many people prefer to have their hardwood boards refinished before they move into a new place. In this case, it is essential that you plan ahead and make sure that all the work, the drying process included, is done before you move into your new home.
Overall, wood floor sanding and refinishing may sound like a time-consuming and difficult job, which they are true. However, do not let this prevent you from having beautifully improved flooring with all the benefits these services will offer. At the end of the day, the whole waiting is definitely worth it, considering the amazing final results and the improvement of the overall condition of your wooden floor.