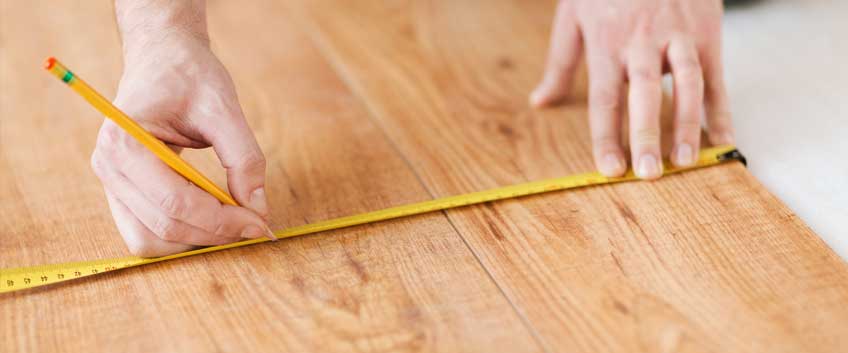 What type of wood flooring we would recommend for a shed? Yes, you read this right and we are not joking! Transforming your shed and utilising the extra space is very in right now and it is also a great idea you definitely need to consider. The easiest way to transform your shed and make it a super cool additional lounging and living space, or utilise it as great extra storage space is adding an amazing and long-lasting wooden floor!
Sheds are no more what they seem! In recent years the focus from using your shed for… well, nothing really, quickly changes to find a way better purpose for the shed. Gone are the days when the shed was a little wooden hut that stood often unloved at the bottom of your garden because sheds are nowadays coming in many different shapes and sizes and can have many different purposes. Oh, what exciting news, right?! Sheds are a great additional space for every house, even if you cannot imagine it at first and with a few easy, quick and affordable transformations you can also enjoy your new shed. Well, when it comes to flooring for shed, for a wooden hut your know, what better choice than wood flooring exactly?!
If you want to use your shed as an addition, informal living space or lounging area, then do it! Often used as a playground for young children, home offices and informal bunk-rooms, a well-constructed garden shed is a perfect solution if you are struggling with a lack of space. Depending on your budget, you can choose between more expensive or more affordable wood flooring options, but either way engineered wood flooring is probably your best solution, considering the fact that your shed is most probably going to suffer tough climatic conditions and pretty aggressive environment.
As you already know, engineered wood is a lot less prone to damages that are the result of humidity, moisture and high-temperature changes and unlike solid wood is most likely experiencing major and minor damages a lot less. If you are willing to invest in a low cost engineered wood flooring option, European oak engineered wood is definitely a great solution that is high quality and very beautiful, but still a pretty affordable option. In case you are willing to go that extra mile and invest a bit more into a wood flooring for your shed, then you can go for the distressed oak option that looks absolutely stunning and is not going to overly stretch your budget.
If you are considering using your shed for extra storage space, then the main factor that will determine your wood flooring choice is your budget. To be more exact – you do not need to spend so much money on expensive wood flooring options. A lacquered, low cost engineered wood floor would make the perfect solution in this case, because it is beautiful and affordable and most importantly – very hard-wearing and resistant to a number of damages.