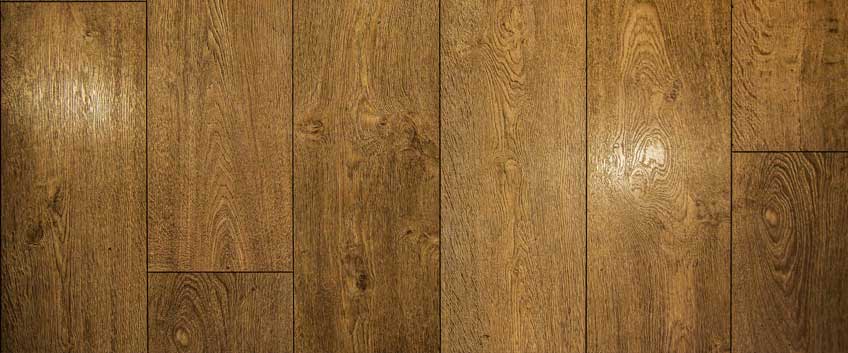 Wooden floors are a popular choice for many households and business facilities around the world and it is easy to see why – they are hygienic, easy to maintain, beautiful and long-lasting. A truly stylish option, hardwood floors are a pretty irresistible alternative, because they can be customised to look exactly the way you want to and to meet your unique taste and answer your interior design needs. You really can't go wrong with hardwoods, because the floors made out of them are a really smart investment and high-quality solution. But the most exciting part of purchasing wooden flooring is the fact that you have the greatest choice available and such an impressing variety of textures, grains, colours and patterns that come naturally or can be achieved later on. When it comes to wood floor surfaces, you really have a vast array of possibilities and today we are going to have a look at all of them in order to make your choice more informed and less hard.
Brushed
Brushed type is wood flooring that is brushed to open up the grain. The process of brushing really brings out and highlights the natural beauty of the unique wood's texture. The brushed wood surface is often combined with oil finishes to complement the natural look even more. The effect is achieved by using a wire brush that very gently and lightly scratches the surface to exaggerate the grain. If you are a fan of the really natural look and finish, then brushed wood flooring is right up your alley. This type of surface can make any wood flooring the centrepiece of any room and space, a real statement to any interior design. On the other hand, the effect is very tranquil and simple and won't overwhelm the space. In a nutshell, this effect only enhances the attractiveness of natural beauty and texture.
Hand scraped
Hand scraped wood flooring is actually a really ancient treatment that follows the cutting of wood and the preparation of the planks. The biggest advantage of the process and the final effect comes from the fact that hand-scraped wood is one of the fewer chances to own a really unique-looking wood flooring. In today's world, where machines make really precise procedures to achieve a certain effect, what is done by hand can be highly valuable and precious, because it is one-of-a-kind. Hand-scraped wood offers a surface that makes the wood look aged and with not that uniform look, random and "handmade". Although this surface comes with a lot of the charm of the old world, it makes the perfect backdrop for modern, industrial designs too, or it works really great by complementing rustic and minimalistic interior designs. Achieving an eclectic mix of modern and old-looking is the best formula for creating a functional and extremely beautiful place that is always in trend!
Be sure to stay tuned for part two of our ultimate guide to wood flooring surfaces series. We would be glad to help you find out more about all the choices you have on the market so you can make a better decision for your unique situation.