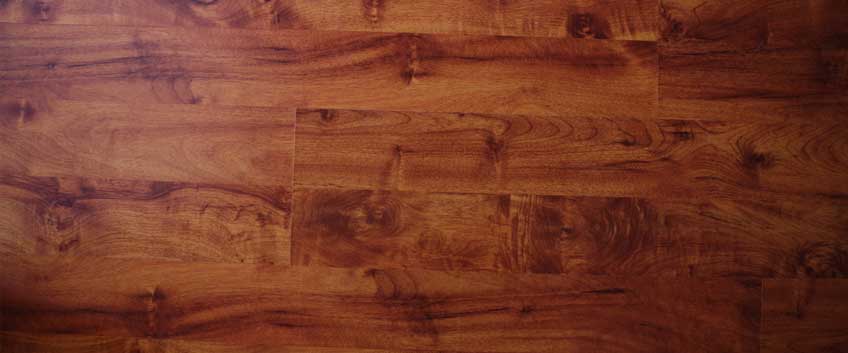 It gets harder and harder to get a unique look and appearance for your wooden flooring and we have the feeling that everything that can be invented is already invented. But we are wrong because each new year the flooring experts and designers come up with new ideas and styles we admire that are very beautiful, trendy and unique and ensure a lot of personality and individuality added to your home or workplace. French Bleed is one the most recent trends that provide you with a very unique, elegant and visually appealing effect that is perfect for a number of interior designs, styles, interior themes.
What is French Bleed Hardwood Flooring Design?
In fact, French Bleed has a lot more to do with finishing than with the wood itself. In general, French Bleed finishing features a dark stain at the edge of each plank that is created by blackening each plank's bevel edge hence the "bleed" name.
You can recognise this decorative flooring style features also:
Antique look that does not look artificial, but very genuine, unique and adds a lot of character to the floor and to the whole space. Although the appearance is reminding of antique and vintage, French bleeding design is matching very well a number of styles, from rustic to highly modern.
These types of wood flooring design give the appearance of depth and age and a twist of excitement and interest, but it won't make space look overwhelming and way too engaging.
The contrast of the dark edge actually accentuates the width of the planks and makes the room look more spacious and airy, which is amazing for smaller rooms.
The French bleeding decorative style is appropriate for both lighter-coloured and darker-coloured wood and looks amazing on both.
Because of the fact that the floors are not hand-scraped, this floor has much more versatility within the home no matter the overall styling theme of the place.
French bleeding finishing can be used for a number of wood species including cherry, walnut, oak, hickory, maple, chestnut and more. It is an option for engineered wood and laminate flooring too.
The finish that is used for achieving the French bleed design is versatile, but it works the best with flat-grained hardwood flooring, although it also looks amazing with rustic grain too. You can maintain this look in perfect condition with polish and wax every now and then. Regular sweeping and vacuuming are also needed for maintaining a good look and long-lasting and hard-wearing condition. Make sure to avoid harsh cleaners since they may occur the condition of the wooden floor and of the finish too.
Overall, French bleed wood floor finishing is an amazing way to have a wooden floor that looks special and attractive. It is a good alternative to all wood designs and styles that are already too mainstream and you can find them in almost any house.