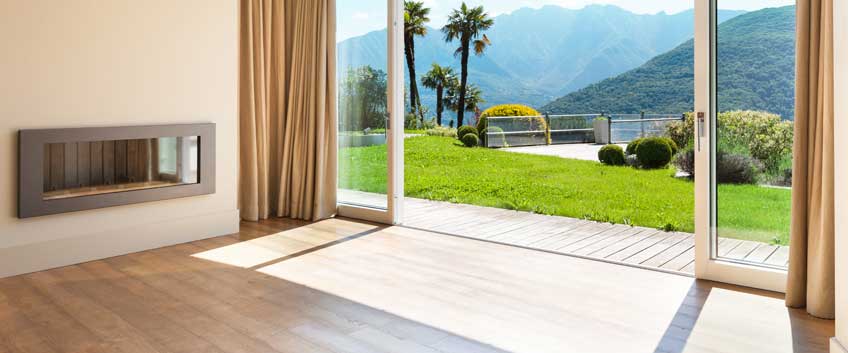 Although exterior wood flooring also known as decking is not a baby of the last few years and it already exists for decades, people are just now starting to understand and see its benefits and advantages. And with so much searching on the market, we find it helpful to share with you the basic things you have to consider before purchasing a decking for your lovely garden or yard as well as the main trends for wood decking that are here to stay for at least a few decades more. So, let's make a smart investment and a choice you are completely happy with! Let's have a look at which wood species and appearance are highly recommended by the specialists this year!
Teak wood species
In fact, teak is the hardwood that is most commonly associated with exterior wood flooring, because it is the most highly recommended wood species by specialists when people are looking for the best options for decking. Most of the classic decking constructions are made out of teak material. However, it is very important to mention that teak is not the only good option available on the market and you have really a good choice with a great variety of alternatives. So, if you are not exactly after the classical look, don't worry, there is something for you out there! Still, if you are a fan of teak decking, then the long-lasting and hard-wearing power are guaranteed!
Ipe wood species
Ipe is a relatively new kid on the block, or better said in the garden! It typically hails from South American countries like Brazil, Argentina, Bolivia and Peru and has a beautiful olive hint. Ipe is naturally highly resistant to infestation and fungi. It is important to mention that Ipe's colour will darken with time and due to the direct sunlight, but this is not a real issue for you, then Ipe makes the best choice because it is highly tough and hard-wearing and perfectly suited to even the most challenging of outdoor environments.
Iroko wood species
Iroko wood species come directly from Africa. It has a highly irregular grain and coarse texture that adds a very unique and one-of-a-kind look to any flooring made out of Iroko timbers. As it gets older, it gets more attractive and it is one of those wood species full of their own and unique charm and character. Iroko wood species is moisture-resistant and won't be damaged easily so it will remain to look great as years go by.
Balau wood species
Balau is among the most highly recommended wood species out there on the market because of its highly stable, solid and hard-wearing nature. The silvery hue Balau adopts when time goes by is another feature that makes this wood species highly preferred. Balau is also highly resistant to fungi, decay and insect attack. Choosing this wood species guarantees that you are going to enjoy it for many decades and not worry about its maintenance and repairing job.