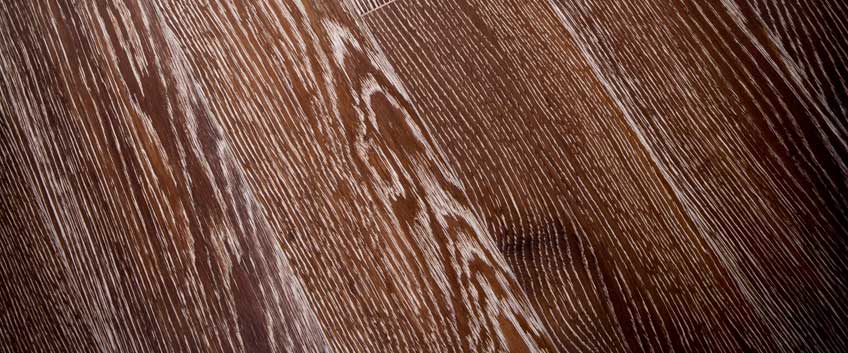 Ebony is popular as both types of wood and wood flooring colour. Well, in this case, the word "popular" is maybe not the best suiting, because the ebony tree is relatively uncommon in flooring solutions and rare to see, but this doesn't mean that you can't achieve the look of ebony with other dark-coloured wood species if you want it. However, you have to look for really dark wood species.
If you are looking for really black wood flooring to achieve this dramatic and very attractive ebony shade look, you may find it pretty difficult to decide which one is the best option. In fact, there are a lot of options on the market and finding one is not that complex, but which will enhance your interior and style to the max is not an easy decision. After all, black floors are not the easiest feature to play around with, the colour is pretty dramatic and engaging, somehow not that easy to style around, although it is very universal and finally, black is not the right colour for making rooms look bigger and more spacious, you also have to be aware of that.
We are going to give you a few ideas and recommendations so you can make an easier decision and choice when planning to purchase ebony wood flooring, so stay tuned! Here are the three main questions you have to answer for yourself, so you can be sure you make a smart choice:
Where are you planning to have the ebony wood floor installed?
When planning a wood floor installation project, you have to seek stability and long-lasting power first. Ebony wood options are available in both solid and engineered wood flooring and that is a great choice to have on hand. If you are planning to re-floor areas like bedrooms, hallways, lounge rooms, dining rooms and so on, then you can go for solid wood floors. However, if you want to see your kitchen, bathroom, basement, or conversion in black wood, then better go for engineered wood flooring, since this option is highly resistant to moisture, humidity and frequent temperature changes and because of that very hard-wearing and lasting.
With engineered wood you can choose between natural engineered oak that is reclaimed black and UV oil finished that keeps the colour in a great condition for long and rustic engineered oak with a brushed and UV lacquered finish for a true, jet black intensity.
How much natural light does your room get?
When you are shopping around for ebony flooring, you should always take into account the lighting factor, otherwise, that dark floors can make the room look gloomy and not cosy and inviting at all. If there is a lot of natural light in the room, then you can go for very dark floors, there is no doubt. However, a lot of natural light means a lot of direct sun exposure and you have to choose the right protective finish, otherwise, the colour of the floor is going to fade very soon. Go for a UV finish that protects the colour and overall condition of the floor.
Best interior for ebony wood flooring?
Well, interior and style have been always a matter of personal preferences. At the end of the day, it is your room, your house, your workplace and you have to really enjoy it. The majority of people going for ebony wood floors are seeking to achieve two main interior styles – monochrome minimalistic look or colour blocking.