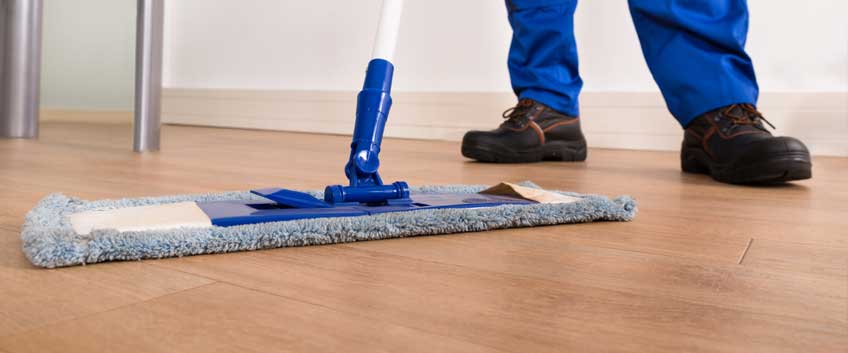 Glad to see you again, have you already checked out part one of the article series? Be sure to do so, because in part one we are discussing some of the most common questions we get about the cost of a wooden floor and today we continue throwing some light on this very subject. After we have already talked about the cost of the initial wooden materials and how the price is affected by the type of wood species as well as the wood's grades and we have discussed the importance of professional installation and how much time, energy, nerves and money you will save, if you have your wooden floor professionally installed, now it is time to talk about all costs that are expected when you already have a wooden floor installed for a certain period of time.
If you don't know anything about wood flooring maintenance, then the first thing you are going to learn is that if properly maintained, wood is a lifetime floor that can be restored to its original splendour by sanding and refinishing as needed (which is usually every 15 to 25 years, depending on the level of everyday use, high traffic, heavy footfall and a number of other reasons). But what exactly means proper maintenance?
One of the biggest benefits of wood is that it is very easy and cheap to maintain material and it quickly can get back its tip-top shape, without even requiring too much of your time, energy and money. Most of the wooden floors are offered on the market with an already applied polyurethane finish that is applied at the factory (finished wood) and this finish holds up well to spills and debris, which, of course, are the main everyday accidents that could cause some minor or major issues. Cleaning wood is not that hard at all and it involves sweeping with a broom and washing with a slightly damp mop. In case there is some stubborn dirt and stains, a few drops from a floor cleaner with a neutral pH will do the job too.
Every few years, depending on the condition of the wooden planks and how the floor is used, sanding and refinishing are recommended for visual improvement and improvement of the condition of the floor. Sanding is pretty much removing the old finish and all the minor scratches, stains, discolouration and dirt on the surface. Depending on the thickness of the wooden boards, a single wooden floor can be sanded up to 10 times in its life.
Adding a new or couple of coats of a finishing product will add another 10 to 15 years of hard-wearing and long-lasting power and a beautiful appearance. In fact, all these maintenance services do not cost that much, especially considering the fact you are not going to need them purchased every year, but simply every now and then. Typically, well-maintained, well-installed and sealed wooden floors will require refinishing every 15 to 25 years but keep in mind that some factors like the foot traffic, the quality of the finish, etc. will determine your need for wood floor sanding and re-coating.