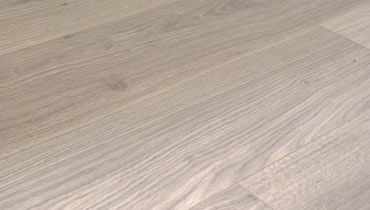 From the best wood floor buying guide to expert maintenance and prevention advice, our retail and showroom floor fitting service in London provides the full and best installation experience possible. We recognise the specifics of the commercial projects such as limited time, budget and desire for long-lasting effect, resistant to high traffic, low-maintenance and preventing future issues. This allows us to select a special retail and showroom floor fitting strategy. Counting on our advanced and time-proven methodology, keeping in mind the experience of our prior clients in order to create customer friendly services. We constantly provide professional, timely and affordable performance and a lot of maintenance tips and tricks. We care about our good name and fame and we want to provide our commercial customers with services, which will work for their fame and will draw clients in with the perfect outlook any client will be impressed by.
Wood floor installation requires attention, competence and the proper methodology, in order to guarantee pretty and long-lasting constructions and to prevent the possible issues, coming with every wooden flooring, exposed on high traffic, aggressive environment and daily use. We offer a free site visit in London to inspect the room where the wood material will be fitted and to suggest the best installation options. Prior preparation is essential, including measuring the dimensions of the subfloor, checking its moisture level, evening it out and cleaning it, because dirt and dust can react with the wood adhesive and cause loose planks and blocks. Especially when it comes to commercial projects, the flooring construction should be really sturdy and solid, because of the thousands of feet pairs, crossing the area daily, can cause major damages in no time.
When the concrete or plywood base is ready for the upcoming steps, our technicians will make sure the wood material is also ready to be installed. Wood has e specific structure with pores with different dimensions, depending on the wood species. That means some types are most likely to shrink or enlarge due to humidity and sun exposure. We can suggest the most suitable wood material for your project in the planning phase, keeping in mind your budget. There are high traffic-resistant and sturdier species, which are low-maintenance at the same time and work better with the finishing products or can be sanded many times. On the other hand, laminate and engineered wood are manufactured products, made to survive an aggressive environment more successfully and are a great investment because of the lower price. It is completely your choice and we can only give our opinion of what is best.
Our experience in retail and showroom floor fitting in London gives us the confidence to know well the typical environment in the area and also allows us to react adequately in unexpected situations. Running pipes, cables and uneven subfloor is a little nightmare because these scenarios require a lot of attention and experience, but we can install the flooring by the floating method and save the day. Contact us for more options and suggestions on 020 88309783. Our customer service members are friendly and always ready to help you!
Testimonials
Totally well-organized and disciplined staff. I am happy with the final result.