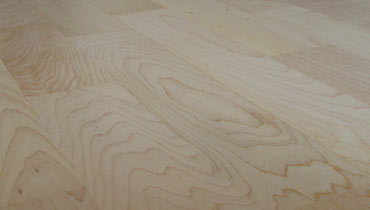 Imagine clubs and bars floor fitting like making the best cocktail – it also requires quality materials, the right proportions of every ingredient, perfect presentation in order to impress the clients and overall perfect performance for pleased clients, who will go back and visit your entertainment centre again and again. The same goes with the floor fitting service – we, as an experienced and well-trained specialists, have our own methodology, our own recipe, which guarantees the best results and makes our clients happy and satisfied. Well, that is not everything, because in the dynamic and constantly changing world we live and work in, trends and fashion transforms with the speed of the light, keeping us constantly motivated to improve and waking up our creativity to achieve advanced methods and innovative systems. We always count on the good old classics, because old school methodologies are what we call time-proven and successful. Mixing the best from the old and the new world ends up in one perfect cocktail of clubs and bars floor fitting, we offer to our clients in London.
However, there are a lot of amateurs and they think they can mix and shake cocktails just like the professional bartenders. Someone can, in fact, while someone just have the confidence. The same comes with the floor fitting projects. Some of our clients try to lay their floors like a DIY project, ending up on a hunt for a reliable floor fitting company. The practice shows that fitting a solid wood, engineered wood, parquetry and even laminate is better done by the professionals.
So here is an idea for you – instead trying to save money and starting a club or bar floor fitting project by yourself, which will end up eventually like a fail and finally will cost more money to hire a professionals to remodel your attempt, better count on Floor Fitting Experts and focus your energy in what you are good at – entertaining people, creating original cocktail recipes, mixing good music and inventing cool and innovative marketing strategies. So why to choose us? It is simple – we provide professional performance with a timely and efficient manner and on affordable prices and without any hassle!
Since the good old dance floor is exactly the point where your guests gather and have fun, you want this focal point of the whole room to look good and to attract the people, creating a lovely and fun ambience. Maybe you would like to bet on something creative and original? We can help you, because our advanced methods allow us to provide new and exciting floor fitting methods with unique outcomes, without neglecting the durability, sturdiness and stability. If the classic herringbone parquetry or solid wood timber is your flooring of choice, we also are your best option in London. We offer a wide variety of classic and elegant fitting styles. Just share your ideas and we will make sure they come true and ensuring their long life-cycle and strength.
Contact our customer service for more information and expert advices on 020 88309783!
Testimonials
Friendly and knowledgeable experts, what more can I ask for?
Excellent attention and customer care. They have respect to the busy schedule of the business clients and offered me great service for moderate budget. Thank you.